Cesar Chavez? Presente! It's been 25 years since Cesar's passing and his movement is stronger than ever. Stand shoulder to shoulder with farm workers as they march to stand up to agribusiness, ICE and the Trump administration. Grab your gear at 25% off and join a march near you.

Hats
Head on over to the Cesar Chavez march with this great UFW headwear.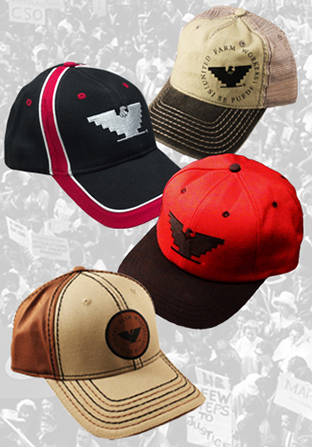 Bumper Stickers
Bumpker stickers are back.


Apparel
These t-shirts move campesinos forward.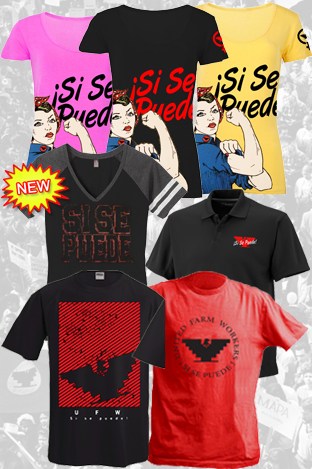 Buttons and Patches
Make a big statement in a small space.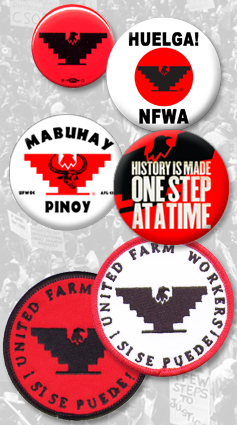 Grab & Go
Don't forget your…