Spring into action with 20% off all the gear you need for the Cesar Chavez Event.

Grab and Go: Don't wait. Toss these in your cart and make a break for it.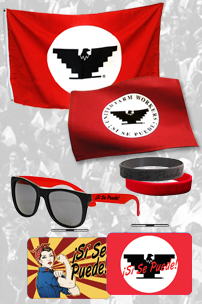 Hats: Hold your head high.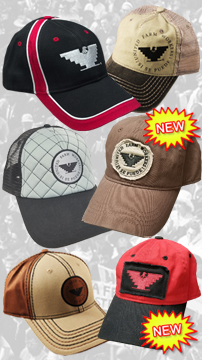 Stickers: You have to stick to it if you want to win.


Apparel: Look out world, you got the look.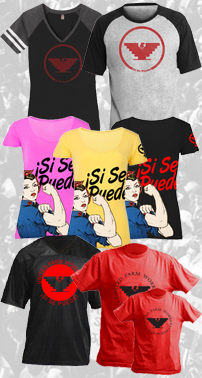 Vintage Style Ladies Game Tee w/Eagle
Join the winning team.
Normal: $25
Special: $20
Vintage Style Game Tee w/ Eagle
Go eagles, beat state!
Normal: $25
Special: $20
Ladies Cut Huelgista Print in Pink, Black or Yellow
Women stand strong.
Normal: $28
Special: $22.40
Campesino 62 Jersey
Tackle anything in this football jersey.
Normal: $50
Special: $40
Classic Red Logo Shirt
The original stands the test of time.
Normal: $18
Special: $14
Red Youth Tee
No kidding, we have youth shirts.
Normal: $15
Special: $12

Buttons: No signal, no problem. Buttons get the word out wherever you go.